Save important Gmail conversations directly to Egnyte with just 1 click!
No more losing crucial emails

Save emails in PDF, HTML, EML, TXT formats

Easy search and discovery in Egnyte

Save individual emails as separate files

Save multiple emails as one merged file

Save email attachments only

Entire enterprise backup for administrators

Controlled external file sharing

Data privacy management
Integrated into every web page No extra software!

Easily save any Gmail message to Egnyte with just one click!
Fully Integrated with Gmail
The Save Emails to Egnyte extension offers a seamless experience by fully integrating with your Gmail interface. With just one-click, you can effortlessly archive your emails directly into your designated Egnyte folder. There's no need for additional downloads or software, as the entire process operates smoothly in the cloud. Experience the convenience of a complete Gmail-to-Egnyte synchronization!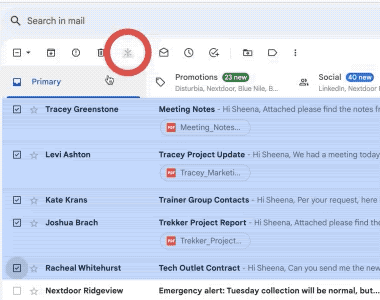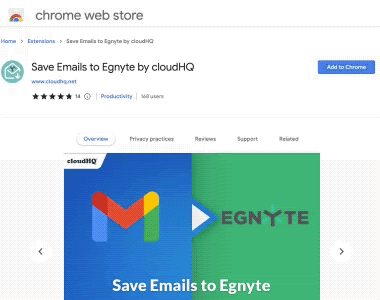 Installs in Seconds
Save Emails to Egnyte installs in seconds from the Google Chrome Web Store and the Microsoft Edge store. Simply refresh your Gmail inbox to see your new "Save to Egnyte" icon in your Gmail inbox.
Save Emails as Separate Files to Egnyte
When it comes to ensuring each email conversation is given the detailed attention it deserves, you can save individual emails as separate files to Egnyte. This feature ensures that users can easily locate, reference, and manage specific emails without sifting through clusters of conversations. By preserving each email as its own distinct file, businesses and individuals can maintain organized, easily navigable archives in their Egnyte storage.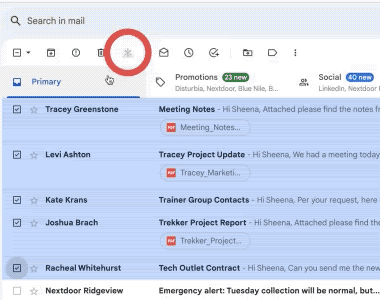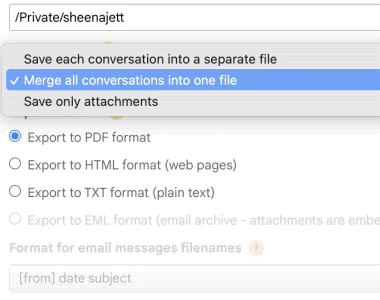 Merge All Conversations Into One File
You can also merge entire conversations into a single, cohesive file. This is particularly beneficial for projects, events, or any extended discussion where continuity and context are paramount. Instead of navigating through separate email entries, you have one comprehensive document package to encapsulate the entirety of the conversation.
Save Only Attachments
Often, the core of an email's value lies in its attachments—be it reports, images, documents, or any other files. Recognizing this, you can exclusively save your email attachments, bypassing the email body itself. This ensures that critical files aren't buried in email threads but are instead directly stored in Egnyte, ready for immediate access and use.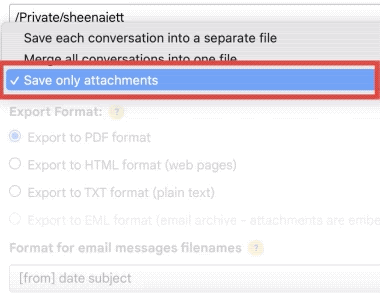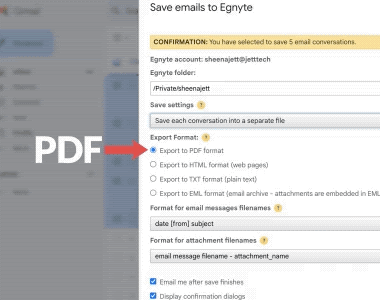 Save in Multiple File Formats
Flexibility is key in today's dynamic digital environment, and Save Emails to Egnyte doesn't disappoint. Users are granted the capability to save their emails in various file formats, catering to diverse needs and preferences. Whether you require a universally accessible PDF, a word document, or any other popular format, this feature ensures your saved emails are in the optimal format for your specific use case.
Save Individual Emails to Egnyte
If you're looking to create secure email backups, it's simple with Egnyte. Click the "Save To" button while reading an email, choose Egnyte from the options, and your email gets saved as a permanent PDF in your Egnyte account.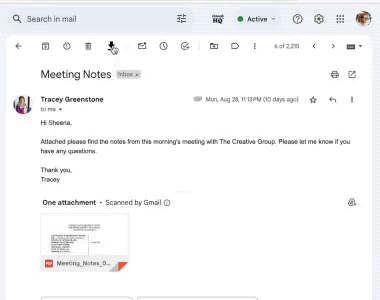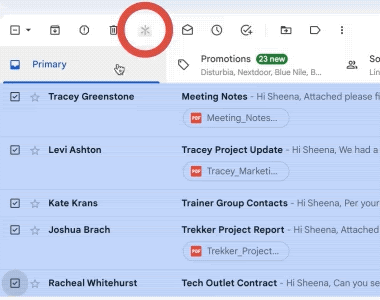 Save Multiple Emails to Egnyte
Efficiently archive multiple Gmail messages with our seamless integration to Egnyte. Whether it's for a specific project or client correspondence, consolidate your important emails and ensure they're safely stored in Egnyte's secure environment.
Save All Your Emails to Egnyte
Don't leave any email behind. With 1 click, backup your entire Gmail account to Egnyte, benefiting from its robust security features and ensuring all your communications are stored in one accessible place.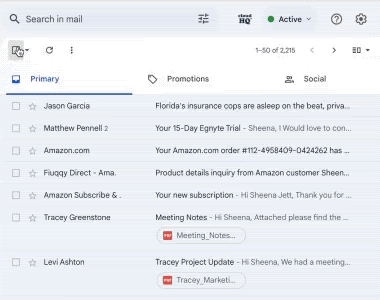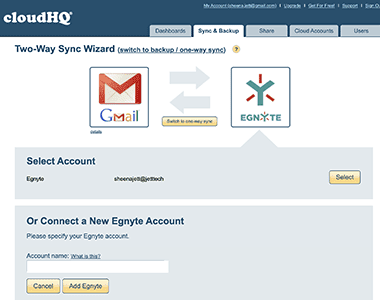 Save Emails to Egnyte on an Ongoing Basis
Automate your email backup process. With this app, you can continuously save incoming and outgoing Gmail messages to Egnyte, ensuring that every piece of vital communication is captured without manual intervention. Set it and forget it!
Enterprise Backup to Egnyte
Empower your enterprise with a comprehensive backup solution that includes controlled external file sharing, allowing you to share data securely with outside parties swiftly and effortlessly.
With Egnyte's data privacy management feature, gain unmatched visibility and control over both structured and unstructured personal data across cloud and on-premises repositories. Safeguard your organization's communications by automatically archiving all corporate Gmail accounts to Egnyte, ensuring data integrity, and compliance with industry regulations.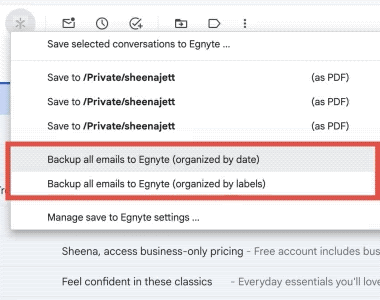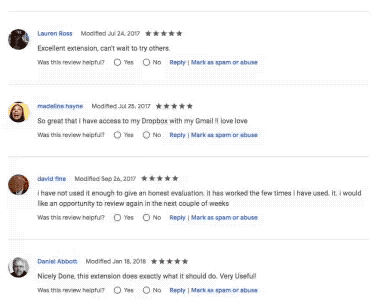 Near Universal 5-Star Ratings
Users love Save Emails to Egnyte! The extension has almost universal 5-Star ratings from users who've downloaded it in Chrome and Microsoft Edge.
100% Free Trial
A free trial is available for anyone with a Gmail account or a business email that's hosted by Google Workspace. If you need an unlimited number of emails saved to Egnyte, please consider an upgraded Premium Plan .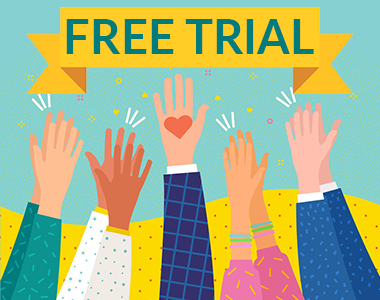 ---
How Are People Using Save Emails to Egnyte?
Save Important Email Conversations
Whether it's a pivotal exchange with a client, legal counsel, or your supervisor, archive these emails directly to your designated Egnyte folder. This ensures a lasting record of those vital communications, readily accessible for future references.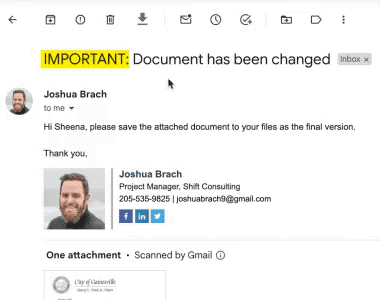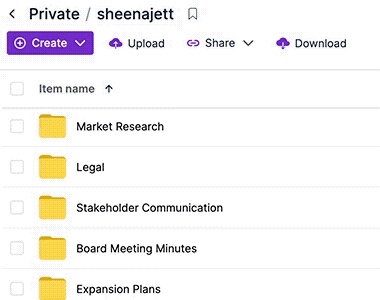 Project Organization
Structure your emails by projects, not just by individuals (e.g., "Merger Acquisition"). By saving these to a specific Egnyte folder, you centralize all relevant communications, enhancing your project documentation and ease of access.
Archiving Essential Conversations
In the professional realm, discussions with clients, legal representatives, or higher-ups often hold significant weight. Using "Save Emails to Egnyte," you can seamlessly transfer these conversations straight to an Egnyte folder. This not only acts as a robust backup but also ensures you have a consolidated repository whenever the need to revisit those discussions arises.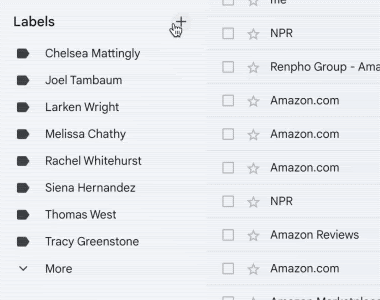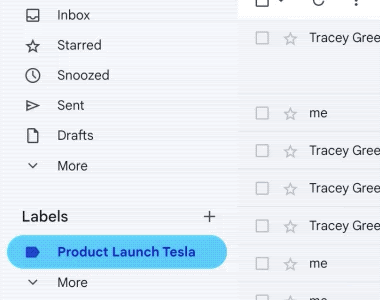 Email Management Tailored to Projects
Organize your emails around a project instead of a person, like "Product Launch Tesla," then save these communications into a dedicated Egnyte folder. This method enhances your organizational efficiency and documentation, ensuring every piece of information regarding a particular project is just a click away.
---
Who Uses Save Emails to Egnyte?
Sales Professionals
Sales professionals can easily save crucial client communications in Egnyte, ensuring they have a secure and organized record of sales negotiations, agreements, and follow-ups. They can quickly reference past interactions, facilitating better relationship management and making more informed decision-making in future engagements. This streamlined organization also aids in sales reviews and performance evaluations, where detailed communication histories are invaluable.


Corporations
For large corporations, data security is paramount. With Egnyte, they can safeguard internal communications and sensitive information, promoting both transparency and protection.
Healthcare Providers
Egnyte prioritizes the confidentiality and security of an individual's Protected Health Information (PHI). With its robust data protection measures, Egnyte ensures HIPAA compliance for Payer, Provider, pharmaceutical, and biomedical enterprises.


Consultants
For those overseeing multifaceted projects involving diverse clients and team dynamics, this tool streamlines communication and ensures that no detail gets overlooked.
Legal Professionals
Attorneys and legal teams can now meticulously organize emails per client or case, ensuring confidentiality and accessibility in tandem.


Journalists
Writers, journalists, and researchers covering a myriad of stories and sources can effectively archive conversations, ensuring they never miss a beat. Egnyte's security provides them with an extra added layer of protection for evidence stored based on sensitive subject matter.
Organizational Aficionados
For those with an innate desire for order and efficiency, this tool is the end of rummaging through chaotic email threads, bringing clarity to daily communications.